The Ikorodu Division Peace Initiative (IDPIL/GTE), led by Chairman Odofin Adewunmi Ogunsanya, celebrated its second anniversary on the 15th of August 2023.
The event was held at the palace of HRM, Oba (Dr.) Adeoriyomi Oluwasesan Abdul-Akeem Oyebo, the Obateru of Egbin Kingdom.
In one of the program's high points, IDPIL/GTE presented a prestigious award to the Exclusive Club of Ikorodu.
The Exclusive Club of Ikorodu, a distinguished social organization, was recognized for its remarkable contributions to the community and its unwavering commitment to promoting peace and unity in the Ikorodu division.
Award received by Alhaji (Basorun) Babatunde Tajudeen Rotinwa, President of the Exclusive Club, the club was commended for its outstanding efforts in fostering social cohesion and community development.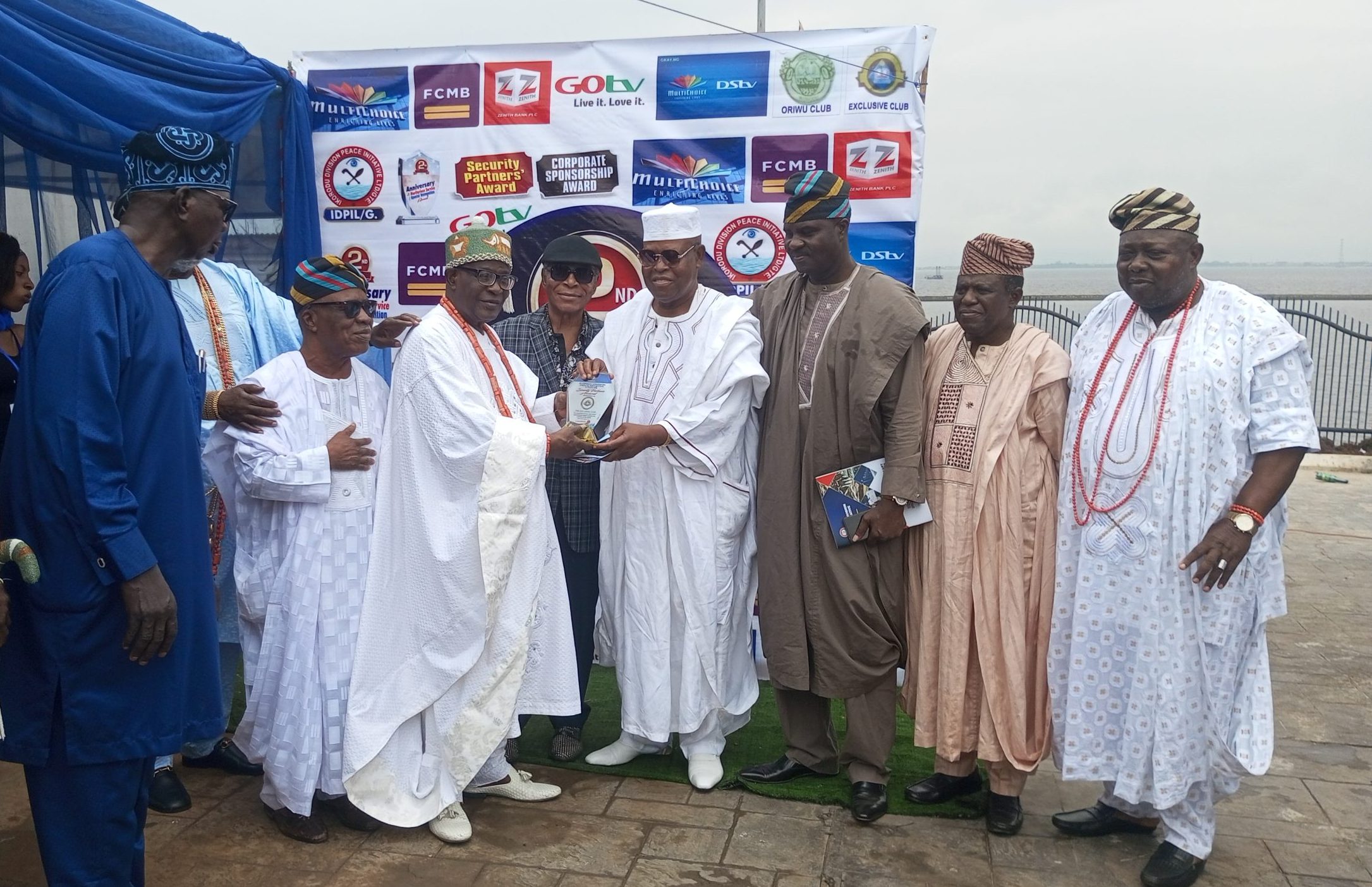 Acknowledging the pivotal role played by the Exclusive Club in promoting peaceful coexistence and harmony among diverse groups within the community, IDPIL/GTE asserted that the club's dedication to bridging gaps and fostering understanding has been instrumental in creating a more inclusive and harmonious Ikorodu division.
The award ceremony also marked the second anniversary of the Ikorodu Division Peace Initiative, which was established to promote peace, unity, and security in the region.
Over the past two years, the organization has successfully implemented various programs and initiatives, bringing together different stakeholders to work towards a common goal.
Chairman, Odofin Adewunmi Ogunsanya expressed his gratitude to the members of the Ikorodu Division Peace Initiative for their unwavering support and commitment.
He emphasized that the organisation's achievements would not have been possible without the collective efforts of the community.
The recognition bestowed upon the Exclusive Club of Ikorodu highlights the significant impact that community organizations can have in promoting peace and unity.
Ikorodu Division Peace Initiative used the award presentation to call for increased collaboration and cooperation from all residents of the Ikorodu division.
The award was presented to the Exclusive Club by His Royal Majesty, Oba Bashiru Aremu Shotonwa, Sekumade of Ipakodo.