As part of its Corporate Social Responsibility (CSR) programmes, Ikorodu Division Peace Initiative LTD/GTE has awarded scholarship and bursary to 184 students of tertiary institutions, indigenes and residents of Ikorodu Division, Lagos State. The event which took place at Adeboruwa Palace Igbogbo, on Saturday.
The IDPIL/G's Secretary, Otunba Ganiyu Olusegun Abiru, said apart from Security, Health, Environment and Road Rehabilitation that the Group stands for, the scholarship is also meant to contribute to the educational development of the people of Ikorodu Division and position the recipients rightly in the scheme of things in Lagos State and Nigeria in general.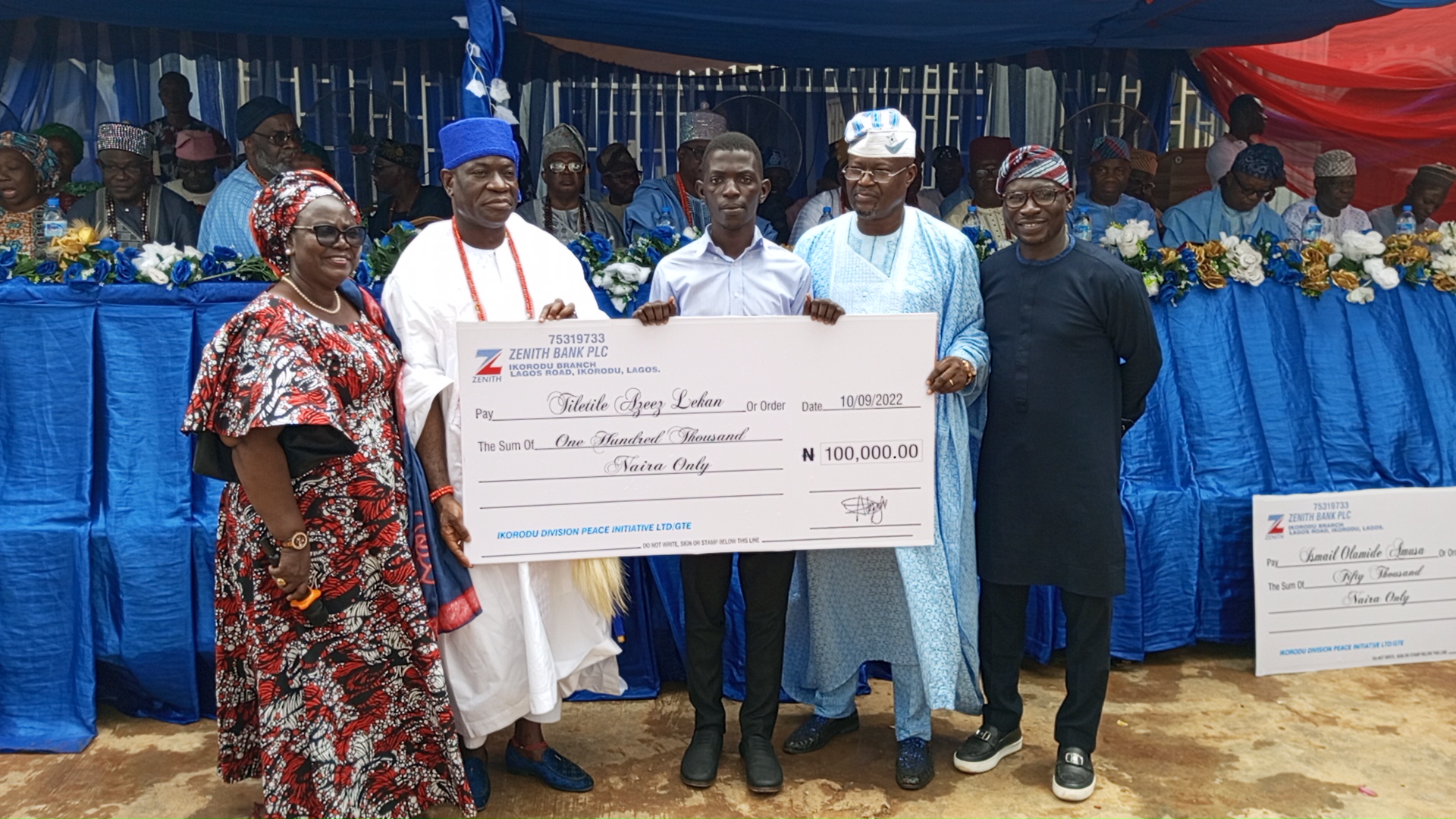 While congratulating the beneficiaries, Abiru enjoined the beneficiaries to continue to work hard on their studies, strive to achieve excellence in all that they do, and never stop giving their best on their performance.
"With the continuous support of the IDPIL/G, we shall not relent in our efforts to be socially responsible while we positively impact our youths. We'll maintain a continuous collaboration and rewarding relationship with our Royal fathers and other stakeholders in Ikorodu Division," Abiru added.
Earlier, in her welcome address, the Chairman of the IDPIL Scholarship and Bursary Committee, Hon. (Chief) Mrs Adebimpe Akinsola, said 400 students applied for the scholarship and Bursary Scheme, out of which 181 successful candidates were shortlisted.
"It may interest our Royal Majesties and guests to know that our Committee was faced with a very herculean task during the shortlisting stage, this was due to the fact that, many of our beneficiaries proved their mettles academically and otherwise, thus compelling us to reconsider and adjust the final shortlist to accommodate many outstanding candidates who performed excellently well," Akinsola opined.
She thanked the Royal fathers, traditional Chiefs, Odofin Adewunmi Ogunsanya SAN, and other members of IDPIL/G for the unique initiative, while also congratulated the successful beneficiaries for making it this far.
"Recipients of our scholarship who are twelve in number and selected two each from the six councils of Ikorodu Division, received the N200,000 scholarship throughout the duration of their course of study, subject to satisfactory academic performance as highlighted in their given letters," Akinsola added.
Meanwhile, the IDPIL/G Chairman, Odofin Adewunmi Adedeji Ogunsanya, SAN, thanked the Executive Governor of Lagos State, Mr Babajide Olusola Sanwo-Olu, Royal Heads in Ikorodu Division and other prominent progressive individuals for their untiring support.
He stated that education is the passport to the future and an investment in knowledge yields the greatest dividends for mankind. He said the Group is aim to support Education in Ikorodu by instituting scholarship and bursary award programmes. According to him, this is part of the Group's education intervention initiative for indigenous and resident students of Ikorodu Division.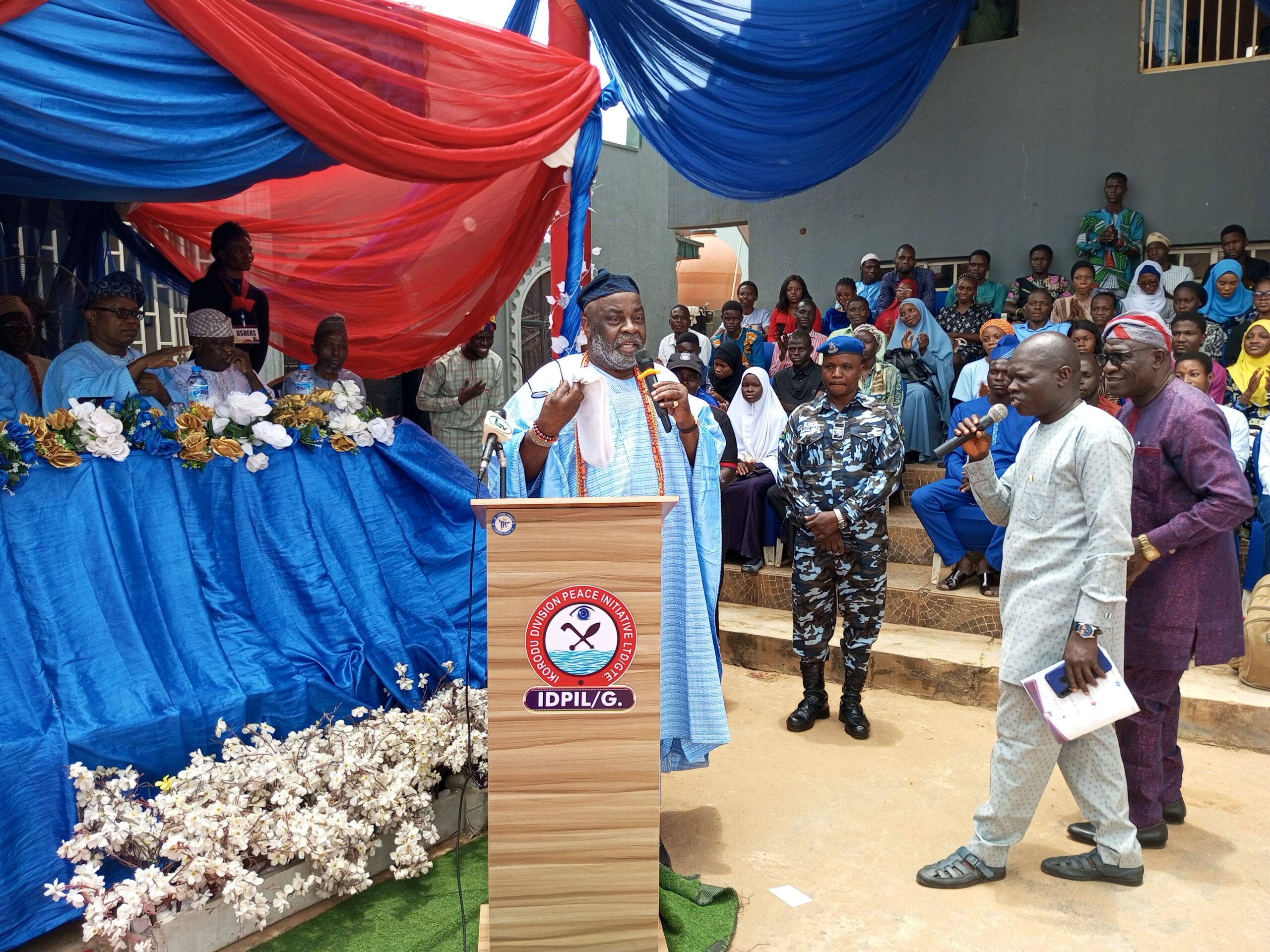 Ogunsanya further said, "gathered here are young men and women that would shape government policies, manage conglomerates and would be responsible for taking decisions that would shape our tomorrow as a community and Division. Therefore, investing into their education today, is planting a mustard seed that would eventually grow into an oak tree under which manyot us would take shelter in our old age.
"Permit me to also use this opportunity to appeal to all our teeming youths to note that whatever you do today will deternmine the complexion of your tomorrow. I therefore appeal to you to take your destinies in your hand and engage in productive activities that would guarantee you a better future. The time to shake off the rankadede" mentality is now if you wish to live a better and independent life tomorrow."
The Chairman, again reiterated that the IDPIL/G's objectives are not centred only on security but all other areas, captured in SHEER Agenda- (Security, Health, Education, Environment and Road Rehabilitation) with a view to enhnacing development and comfort of the citizenry.
"I want you to rest assured of our commitment towards this goal as our intervention in the socio-economic activities in the Division would be a continuum. While I congratulate our lucky awardees, I want to urge all that the development of our community cannot be left in the hands of government alone, each and everyone of us has the responsibility to contribute his/ her quota towards the growth and development of Ikorodu Division, Ogunsanya explained.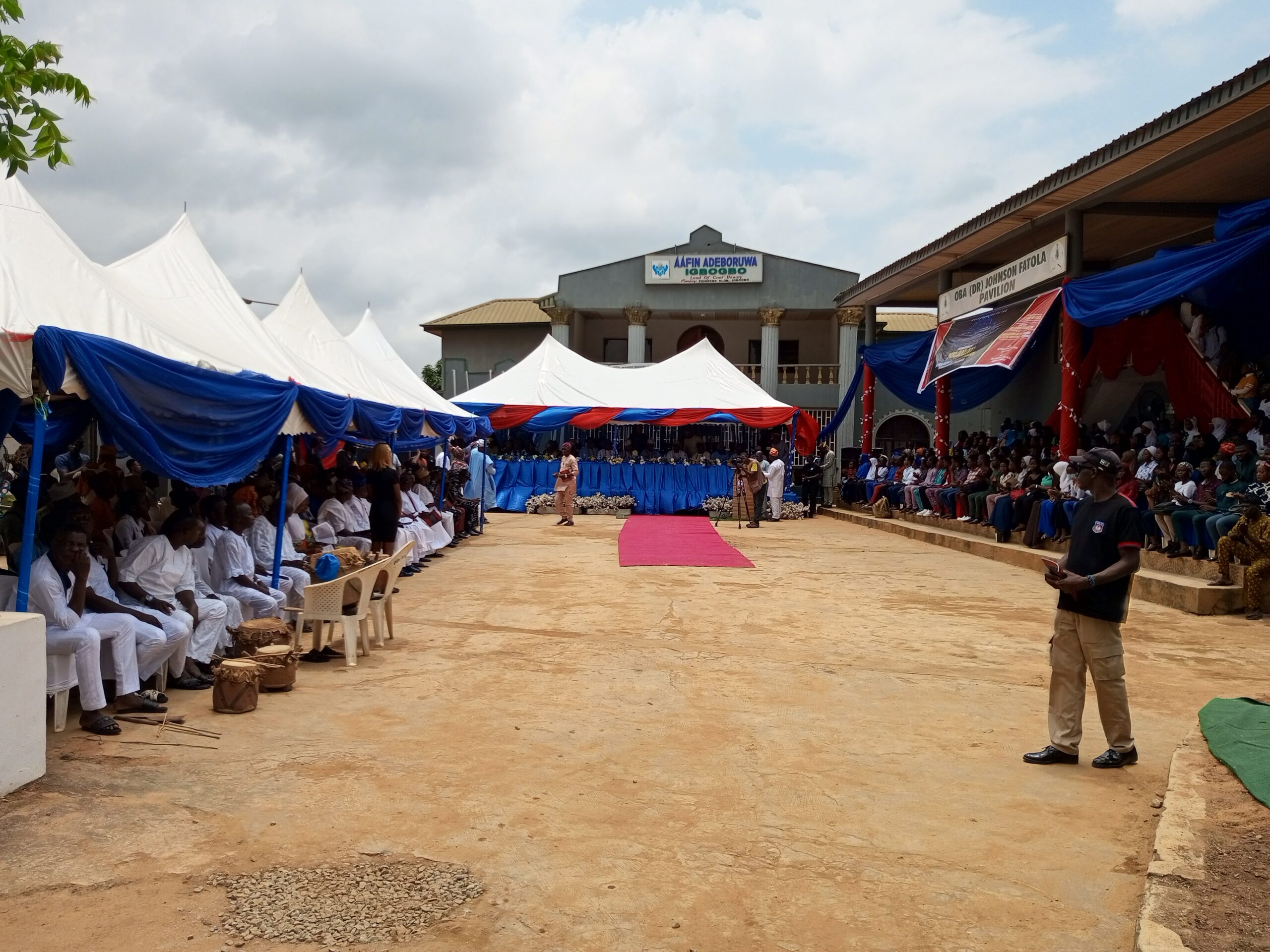 The Chairman Igbogbo/Bayeku LCDA, Builder Olusesan Daini, who speaks on behalf of other Council Chairmen in Ikorodu Division, commended the organisers, while urging the students to make use of the advantage. "This is a rare privilege that needs to be utilised," he charged the recipients.
The host King, His Royal Majesty, Oba (Barr.) Abdulsemiu Orimadegun Kasali, Adeboruwa of Igbogbo, commended members of IDPIL/G for initiating the scholarship award for indigenes and residents of the Ikorodu Division. The monarch noted that the move showed that the Group is determined to develop our communities and to contribute significantly to the socio-economic development of the Division.
Oba Kasali further urged the beneficiaries to study hard and focus on their education in order to better their lives and become worthy ambassadors of Ikorodu Division in future.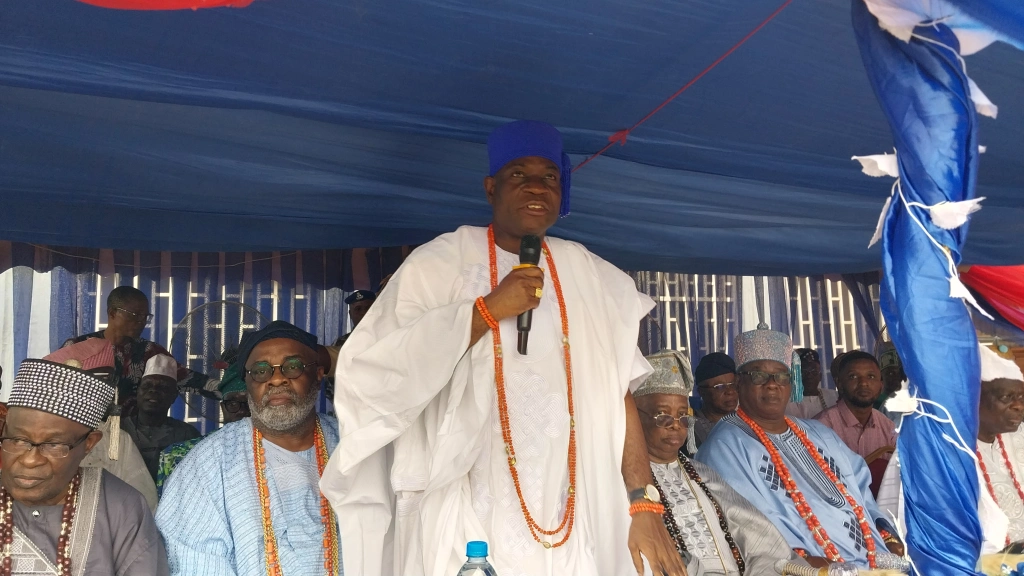 Also, while giving his royal remarks, His Royal Majesty, Oba (Engr.) Kabiru Adewale Shotobi, Ayangburen  of Ikorodu, commended Odofin Adewunmi Ogunsanya, SAN, and other members of IDPIL/G, for the uncommon gesture and passion for the development of Ikorodu Division, noting that the Scholarship and Bursary Scheme would breed a team of leaders that would impact largely and influence the society in the coming future.
"As a father, I am largely concerned about the development of Ikorodu Division, and this is just one of many ways to improve our Division by giving absolute support to any developmental projects ", the Ayangburen stressed.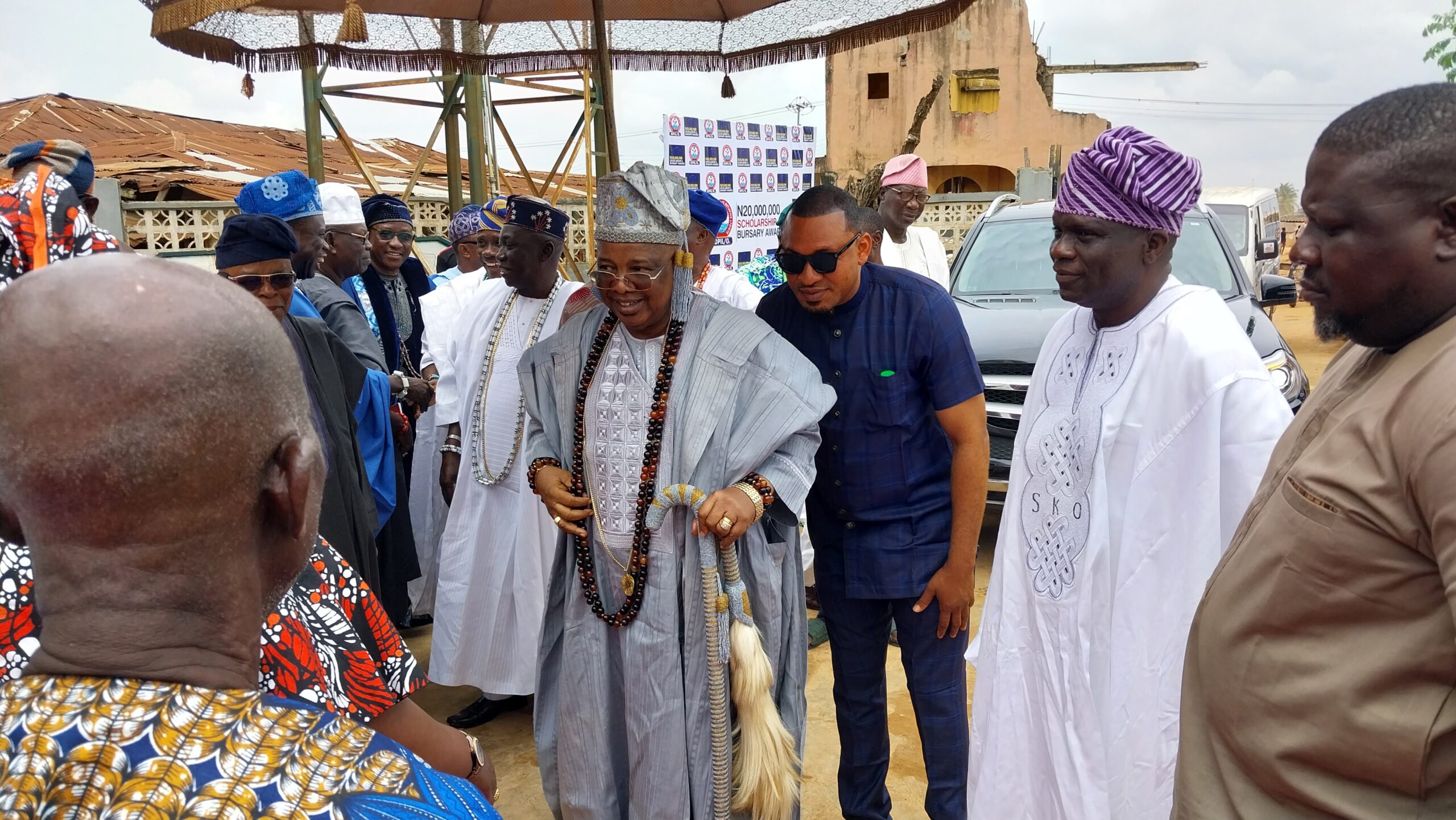 Adding that the believe of IDPIL/G in giving back to the socety through various philanthropic initiatives, would have lasting effects on the lives of the indigenes and residents of Ikorodu Division. Oba Shotobi however, urged all the recipients to take advantage of the scholarship scheme to improve in their academic performance.
One of the beneficiaries, Onyinyechi Toluwani Osisiogu, a Student of Lagos State University, LASU, thanked the IDPIL/G for the scholarship. "I am very happy with this scholarship. It will help me to accomplish my educational aspiration and pursue my dreams in future," she said.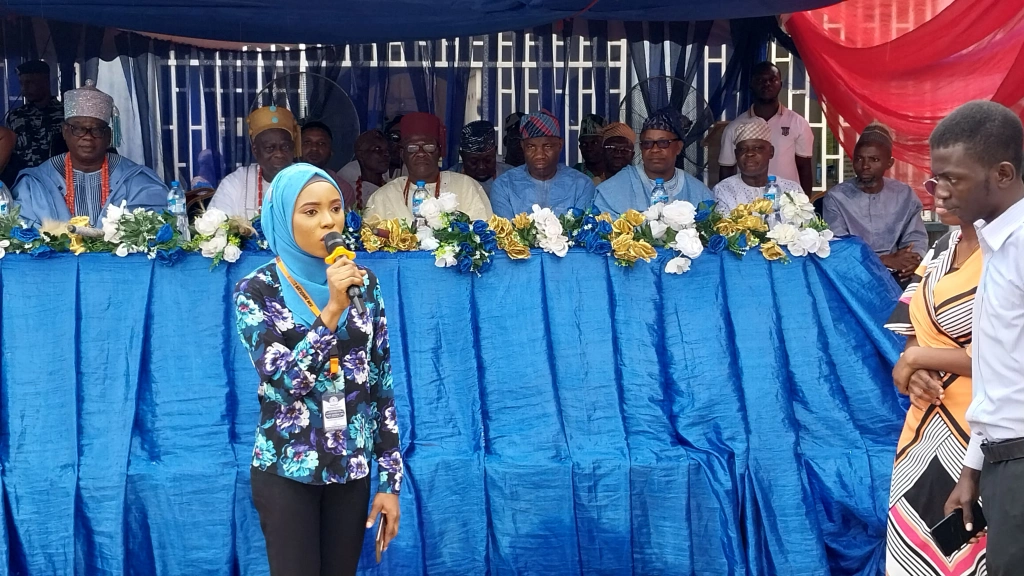 Credit: covered by MegaXpression Media.